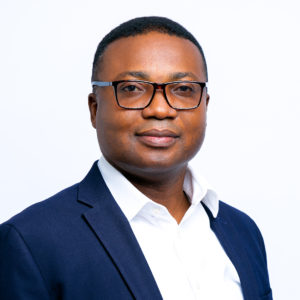 Samuel Nkansah DIRECTOR, FINANCE
SAMUEL NKANSAH was appointed Director of Finance at Ghana Grid Company Limited in 2019.
He is responsible for the overall finance, budgeting, planning and procurement strategy of the company. Prior to this, he was Director of Finance at Vodafone Ghana, Chief Finance Officer at Konga Online Shopping Limited in Nigeria, and Group Chief Financial Officer for Rancard Solutions.
He holds an MBA in Finance from Clark Atlanta University, USA, and BSc. Civil Engineering from Kwame Nkrumah University of Science and Technology (KNUST).
He is a member of Chartered Institute of Management Accountants (CIMA/CGMA) and Ghana Institution of Engineers (GhIE).