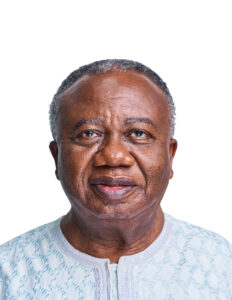 Ing Stephen Akuoko (FGHiE) MEMBER
Ing. Stephen Akuoko was appointed to the Board in July 2021.
He is an Electrical Engineer with over forty (40) years' experience in Ghana's energy sector. He joined the Electricity Company of Ghana (ECG) in 1962 and became its Managing Director in 2004.
Since retirement in 2006, he has been actively working in various capacities including, as Director of Haruko Consulting PVT. Ltd.; Chairman, Technical Committee, Public Utility Regulatory Commission (PURC) from 2015 – 2017 and Monitoring Consultant for the Ghana Energy Development and Access Project (GEDAP) among others.
He is also fellow of the Ghana Institute of Engineers and a product of Prempeh College and Kwame Nkrumah University of Science & Technology (KNUST).